703-844-0184 | Fairfax, Va 22304 | Ketamine Treatment for Depression | IV Ketamine for PTSD
Diagnosing a patient with clinical depression can be difficult; depression is a complex illness that can be caused by one or a mix of many things, from environmental stressors to genetics. But a new study out of the Centre for Addiction and Mental Health (CAMH) has highlighted a link between clinical depression and brain inflammation that might be crucial in better understanding stress and depression's physical impacts on the body, as well as in developing better treatments for these mental health issues.
In the study, published in JAMA Psychiatry, the researchers found that people with clinical depression had a 30 percent increase in brain inflammation, also referred to as neuroinflammation. It's uncertain whether the inflammation caused the depression or vice versa, or if it's simply a correlation. But the study makes it clear that the link should be further examined.
"This finding provides the most compelling evidence to date of brain inflammation during a major depressive episode," Dr. Jeffrey Meyer of CAMH's Campbell Family Mental Health Research Institute said in the press release. "Previous studies have looked at markers of inflammation in blood, but this is the first definitive evidence found in the brain."
The authors took brain scans of 20 patients who were suffering from depression but were otherwise healthy, as well as of 20 control patients. They found that people with depression were more likely to suffer a higher rate of inflammation in their brains, and people with the most severe depression had the highest rates of all. While inflammation can protect the brain and other tissues when triggered by the immune system, too much of it can cause damage.
How Stress Fosters Inflammation
Whenever the immune system is attacked by infections (viruses or bacteria), toxins, or even physical injury (such as a knee injury), it creates an inflammatory response — sending out messengers known as cytokines, which are either pro-inflammatory or anti-inflammatory. Damaged cells release chemicals including histamine, bradykinin, and prostaglandins, which cause blood vessels to leak fluid into tissues and create tissue swelling. While acute or short-term inflammation is a protective feature of the immune system, chronic inflammation can cause simultaneous destruction and healing of the tissues, ultimately wreaking havoc on your body long-term.
It's not only physical injury or infections that can trigger an immune response; stress and emotional trauma cause inflammation as well. Long-term or chronic stress has actually been shown to change the gene activity of immune cells before they enter the bloodstream, priming them to fight infection when there is no infection. As a result, inflammation occurs unnecessarily but still wreaks havoc on tissues and body processes. Chronic inflammation is often associated with cancer and other disorders such as heart disease and high cholesterol. Brain inflammation, meanwhile, has been linked to several disorders, including Alzheimer's disease, Parkinson's disease, and multiple sclerosis.
Treating Inflammation To Target Depression
It's possible that depression changes immune responses and triggers inflammation similar to how stress does. It's not entirely certain. But the notion that depression is somehow linked to inflammation isn't a new one. In fact, though there is currently no FDA-approved medication to treat depression-related brain inflammation, researchers have examined such therapies in the past. In a 2014 study, researchers provided patients with anti-inflammatory treatment and found that it reduced depressive symptoms.
Some physicians believe that depression and inflammation are linked by a build-up of both physical injuries and emotional stress in a person's past, and these things can be difficult to treat with one single therapy. "When remnants of old wounds are left unresolved, they build up inside the body," Gary Kaplan, DO, an osteopathic physician and founder of the Kaplan Center for Integrative Medicine, told Prevention. "So it makes sense that a woman who was raped as a child and gets a concussion in her 20s could develop fibromyalgia and clinical depression. These events may seem unrelated, but all of them result in chronic neuroinflammation."
Kaplan, as an osteopathic physician who takes a more holistic approach to medicine, hasn't been waiting for an FDA-approved drug that treats brain inflammation; he's been attempting to treat patients who have been suffering from chronic depression and inflammation on his own. His therapies often involve a mix of acupuncture, psychotherapy, several anti-inflammatory drugs like Celebrex (which is used to treat arthritis), and craniosacral therapy (massaging the head and neck to relieve tension). But the evidence of their efficacy still remains scarce, and more studies will be needed to better mold a conclusion.
"We're not going to help people who are depressed and in pain if we don't spend time finding out about them as whole people with histories that greatly influence their health," Kaplan told Prevention. "Neuroinflammation is not the answer to everything, but understanding it is extremely important. It will eventually change how we treat these reversible diseases."
Indeed, Meyer and his team who've published the most recent study on brain inflammation feel the same way. "Depression is a complex illness and we know that it takes more than one biological change to tip someone into an episode," Meyer said in the press release. "But we now believe that inflammation in the brain is one of these changes that's an important step forward."
Source: Setiawan E, Wilson A, Mizrahi R, Rusjan P, Miler L, Rajkowska G. "Role of Translocator Protein Density, a Marker of Neuroinflammation, in the Brain During Major Depressive Episodes." JAMA Psychiatry, 2015.
Inflammation and Its Effects on Mood
We have all had the flu or at least know what it feels like.
The miserable collection of symptoms includes lack of energy, difficulty concentrating, sleepiness, loss of appetite, and general malaise.
For most of us these symptoms disappear within a few days. For some, it takes much longer. Although we tend to blame the influenza virus for making us feel miserable, the symptoms are actually a result of our immune system trying to combat the virus.
The symptoms of the flu are brought on by proteins, pro-inflammatory cytokines, our bodies produce in order to fight the flu and other infections.
When the immune system is under attack from physical injury, infections, or toxins, the immune system generates an inflammatory response. Inflammation is a normal physiological process that is now understood to play a major role in many chronic medical illnesses, including cancer, heart disease, diabetes, asthma, and obesity. In each of these cases inflammation causes the release of cytokines. Cytokines, which come in many different classes, including anti- and pro-inflammatory, behave as messengers and signal cells of the immune system.
The effects of pro-inflammatory cytokines can cause a diverse array of physical and psychological symptoms. When this happens it is referred to as sickness behavior.
Recently, scientists have been able to demonstrate how the symptoms of sickness behavior mirror those of depression. Researchers and healthprofessionals are now beginning to understand the connection between inflammation and depression.
One study found that patients with major depressive disorder had significantly higher levels of the pro-inflammatory cytokine TNF-alpha than their non-depressed counterparts. In addition, patients with depression had low levels of anti-inflammatory cytokines.
Researchers have also found that eight weeks of Zoloft treatment was able to decrease some pro-inflammatory cytokines seen in depressed patients. On Zoloft, the depressed patients also saw an increase in anti-inflammatory cytokines.
A study involving depressed patients classified as non-responders supplemented the patients' standard antidepressant treatment with the addition of aspirin, an anti-inflammatory. More than 50% of these patients responded to this combination treatment. At the end of the study more than 80% of the group responsive to the anti-inflammatory went into remission.
Cytokines, the messengers during inflammation, are also used to treat infections and autoimmune disorders. So-called autoimmune disorders are clear examples of how an unregulated immune system can cause destructive damage to many different organs and tissues. Some of the most common autoimmune diseases include rheumatoid arthritis, multiple sclerosis, thyroid disease, and celiac disease.
Interferons, a form of cytokines which activate the immune system and act as antiviral agents, is a common treatment for hepatitis C infection.  Research and clinical studies have shown that interferon therapy can actually lead to depression in patients who have hepatitis C. It's been reported that between 20% and 30% of patients who have hepatitis C and who receive interferon treatment are at risk for depression.
In one study, nearly a third of patients with chronic hepatitis C who received interferon treatment displayed psychiatric symptoms after four weeks of treatment. Symptoms included mania, hypomania, and depression.  Over the years I have had to admit patients for inpatient psychiatric treatment for depression and suicidal behavior following interferon therapy.
It appears that inflammation and the complicated collection of immune system chemical messengers called cytokines play an important role in brain function and may cause psychological symptoms.
When the brain is aggravated by any source-stress, infections, trauma, stroke, poisons, or nutritional deficiencies-inflammation spurs the release of pro- inflammatory cytokines, which may affect mood. Scientists have proposed many mechanisms as to how this may occur.
One mechanism as to how an unregulated immune system may contribute to depression is quite well understood. Cytokines activate an enzyme, indoleamine 2,3-dioxygenase (IDO), which degrades serotonin resulting in low levels of the neurotransmitter. IDO also degrades the precursor to serotonin, tryptophan. Decreased levels of the neurotransmitter serotonin are likely the contributing factor to the development of depressive symptoms. The inflammatory process' contribution to the constant destruction of serotonin decreases the chances of recovery.
For too many years we have tried to correlate depression with a deficiency of serotonin and related neurotransmitters in the brain. Using medications based on this theory has yielded dismal results, barely better than a placebo.  If we understand the underlying physiological abnormalities contributing to mood disorders, then we are likely to benefit from more effective solutions.
Understanding the connection between depression and inflammation gives researchers and pharmaceutical companies incentive to look for alternative medications to treat depression. In the meantime there are, however, well-researched lifestyle and nutritional interventions that are known to decrease inflammation and improve mood: exercise, stress reduction, nutritional supplements (i.e. omega-3 fatty acids), and optimizing vitamin D levels. Chronic stress is one of the major preventable contributors to inflammation and immune dysregulation.
For each individual the inflammatory response is likely precipitated by a unique and complex interaction of causative agents. Infection, stress, nutritional deficiencies, and sedentary lifestyles are the most common factors. Individual, personalized understanding of inflammation and its contributions to the physiology of mood disorders is a critical, but often neglected component of integrative therapies for depression. By neglecting the underlying cause of depression, recovery is less likely.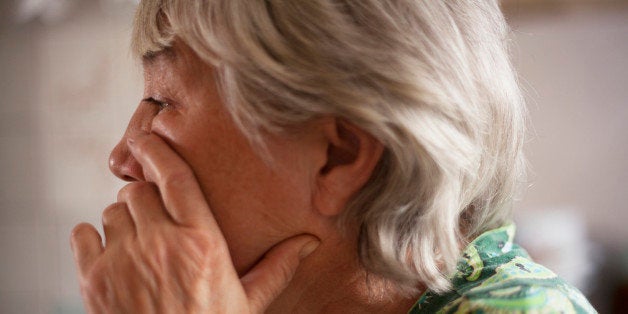 A new study provides a better understanding of why chronic stress leads to high levels of inflammation in the body.
Researchers found that chronic stress changes gene activity of immune cells before they enter the bloodstream so that they're ready to fight infection or trauma — even when there is no infection or trauma to fight. This then leads to increased inflammation.
This phenomenon was seen in mice, as well as in blood samples from people with poor socioeconomic statuses (a predictor of chronic stress), reported the researchers from Ohio State University, the University of California, Los Angeles, Northwestern University and the University of British Columbia.
"There is a stress-induced alteration in the bone marrow in both our mouse model and in chronically stressed humans that selects for a cell that's going to be pro-inflammatory," study researcher John Sheridan, a professor at Ohio State University and associate director of the university's Institute for Behavioral Medicine Research, said in a statement. "So what this suggests is that if you're working for a really bad boss over a long period of time, that experience may play out at the level of gene expression in your immune system."
Inflammation isn't always bad, particularly acute inflammation in response to an injury or infection. But chronic inflammation, on the other hand, has been linked with a range of conditions such as heart disease, depression and even cancer.
For the mouse part of this study, published in the journal Proceedings of the National Academy of Sciences, researchers induced chronic stress in mice by having a bunch of male mice live together for a certain period of time. This time was enough for the mice to establish a hierarchy. Then, they introduced an aggressive male mouse to this group for periods of two hours to induce chronic stress in the mice.
After that, researchers looked at the immune cells circulating in the stressed mice's blood stream, and found that they had four times the frequency of immune cells in their blood and spleen, versus non-stressed mice.
Researchers completed genome-wide analysis of the immune cells taken from the stressed mice's blood. They found that compared with the non-stressed mice, 3,000 genes in the stressed mice's immune cells were either expressed at higher or lower levels — and 1,142 of the up-regulated genes played a role in making the immune cells become more inflammatory.
Similar results were found in humans. The University of California, Los Angeles researchers looked at blood samples from both the stressed mice, as well as humans who came from differing socioeconomic statuses. Just like in the mouse part of the experiment, 387 genes were identified that had differences in activity between the people who came from low socioeconomic backgrounds and those who came from high socioeconomic backgrounds. And just like in the mice, the up-regulated genes in those who came from low socioeconomic backgrounds were pro-inflammatory.
In addition, a third of the genes that seemed to be affected by chronic stress were the same in both the humans and mice.